Welcome to Bearfoot Springs


You must obtain your property owners pass at the front Business office!

Bearfoot Springs water park is the newest entertainment attraction located inside of Big Bear Lake camplands. This waterpark is for the exclusive use of Big Bear Lake property owners, their guests, and overnight Beaver Creek Village campers. Located in an area called Yukon Circle which hosts most of Big Bear Lakes other recreation facilities such as mini-golf, the tennis courts, basketball area, volleyball, and horseshoe pits.

On hot summer days, the waterpark is exciting and refreshing with two 350' water slides and a childrens splash area which dumps a huge bucket of water on the waiting crowd. Parents and the less adventurous can float around the park in a 400" lazy river intertube ride.

The park even features a covered shady concession area where hot and cold snacks, even lunch can be purchased. Fun for every age, Bearfoot Springs is just one more spot for family good times!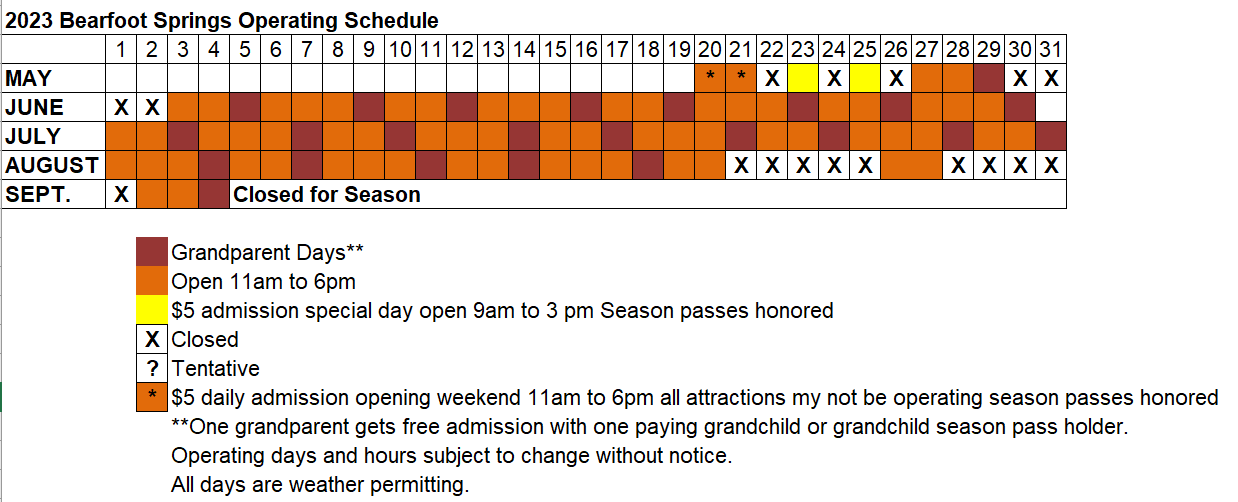 Bearfoot Springs is not open to the public it is for the enjoyment of property owners, their guests and campers staying in Beaver Creek Village at an additional cost.